We achieve building excellence by approaching each project with the commitment to generate partnership with the client, designer, craftsmen and suppliers. Collaboration makes possible a harmonious balance that is the best combination of enduring architecture, sustainable living and affordability. Our intention is to fulfill the client's dream and the designer's vision by applying the craftsman's skill to quality materials.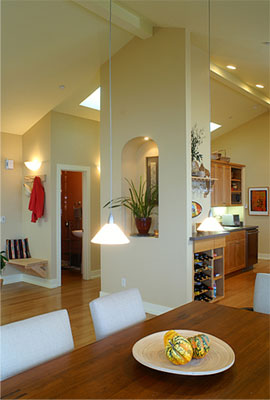 We work closely with the client and designer to determine materials and methods of construction that meet the requirements of the project. The value of our contribution is founded in 30 years of experience with residential and commercial construction. Continual exploration of new trends in the construction industry enables us to address current issues, including those pertaining to energy conservation and sustainability.
Our dedication to providing outstanding service remains our guiding principle. Integrity and transparency in our business practices engender trust and mutual respect with our clients, co-workers, subcontractors and suppliers. We experience a sense of accomplishment and gratification in building beautiful structures because we value the creative process and we love what we do.